Download Mandalore EL EasyLanguage strategy for free.
Mandalore EL is an excellent EasyLanguage algo developed using Tradesq. It can be traded on multiple futures sectors, such as Currency, Energy, Grain, Index, Interest, Meat, Metal, Softs, and some ETFs.
As an example, it produces the following results on 360 minutes ES (S&P 500) futures market: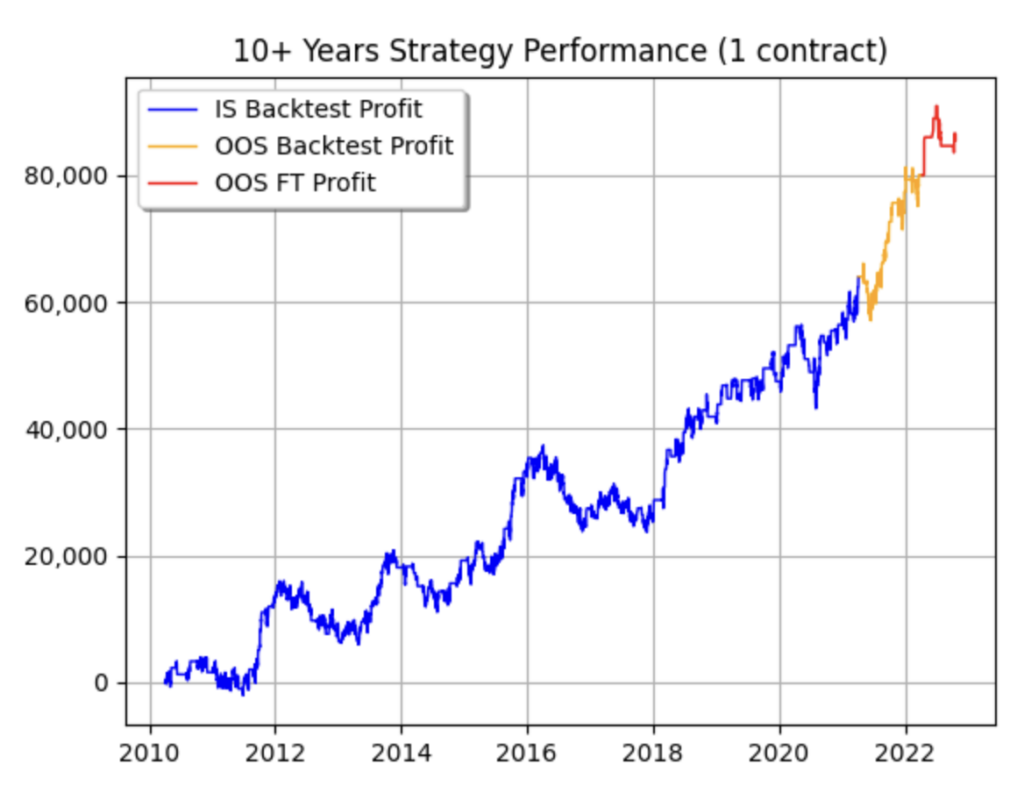 Click the button below and download this tremendous EasyLanguage strategy code.